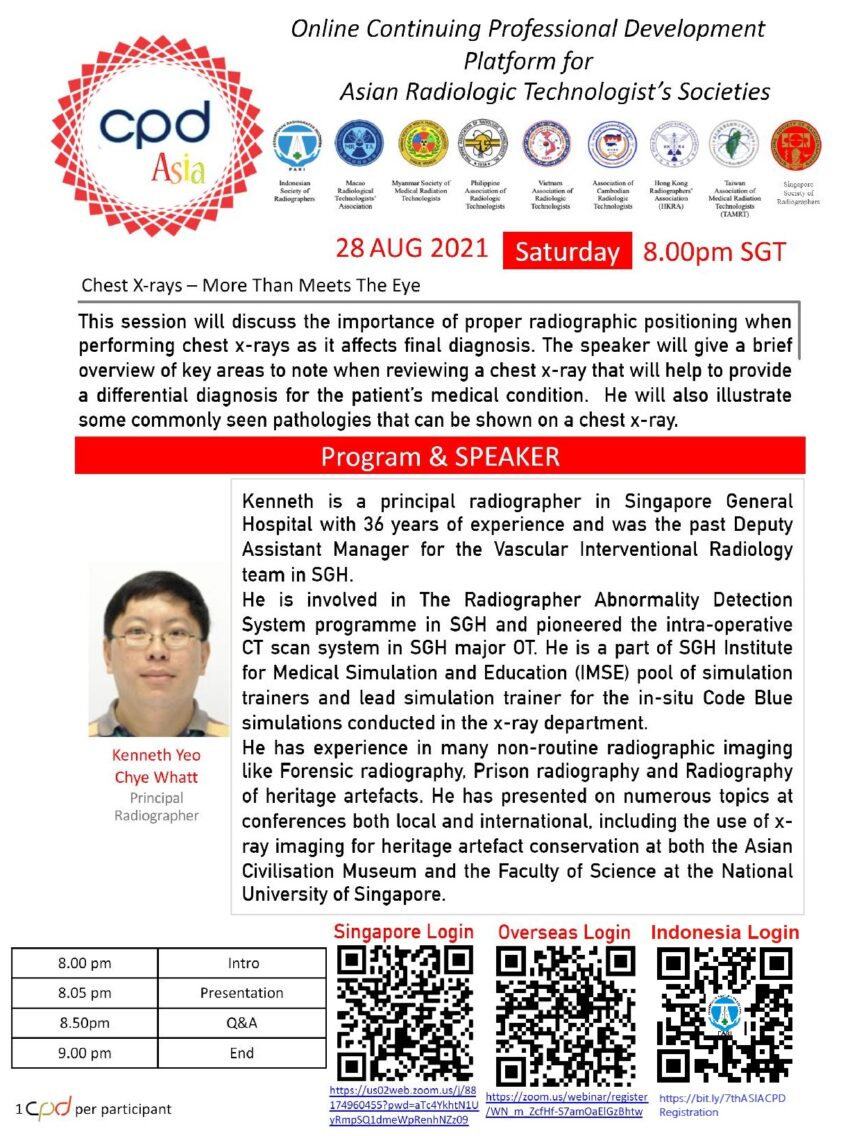 [Open Registration]
THE 7th ASIA CONTINUOUS PROFESSIONAL DEVELOPMENT (7th ASIA CPD)
Hosted by: Singapore Society Of Radiographers (SSR)
"Chest X-rays – More Than Meets The Eye "
Date; Saturday, 28th August, 2021,
Time:
19:00 – 20:00 WIB – Jakarta, (GMT +7)
20.00 – 21.00 WITA – Singapore, ( GMT +8)
Information & Registration: https://bit.ly/7thASIACPDRegistration
Opening Speech:
President SSR – Ms. Denise Choong
Speaker:
Kenneth Yeo Chye Whatt – Principal Radiographer of Singapore General Hospital
"Chest X-rays – More Than Meets The Eye "
Note:
-This online CPD Course will be conducted by using the Zoom Video Conferencing.
-For registration please follow link above and fill out the registration form. Link to access the video conferencing will send via Email.
-All fees (include certification) for this event are waived. Welcome all Medical Professional to participate.
-The CPD Course duration is from 1,5 to 2 hours. A Continuing medical education certificate will be issued after the course.
Source: