The World Radiography Educat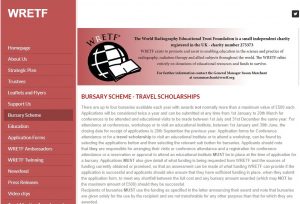 ion Trust Foundation (WRETF) offers bursaries that help radiographers and radiation therapists attend training, educational visits or conferences.
Detailed information and an application can be found on the website:
http://wretf.org/bursary-scheme.html
The closing date of applications is September 20, 2017.
Please share this post with your friends!